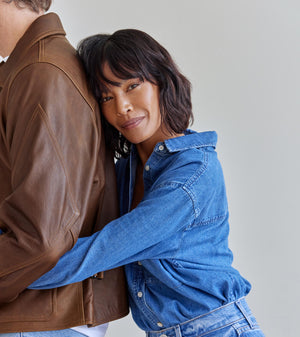 All Yours.
We're AYR. We make old soul clothes for a new era.
Our denim is made in LA. Our brand was raised in NY. We obsess over fit and fabric. Quality over quantity. Longevity over trends.
We're all about the joy of getting dressed, and we believe that simple, well-made clothes can make the dance even more delightful.

AYR stands for All Year Round (so do we) and it's pronounced like "fresh air."

So glad you found us.

Need help?? 
We're here for you.  Email us: ayrheads@ayr.com
Get on the list.
Be first to find out about new styles, secret sales, etc.